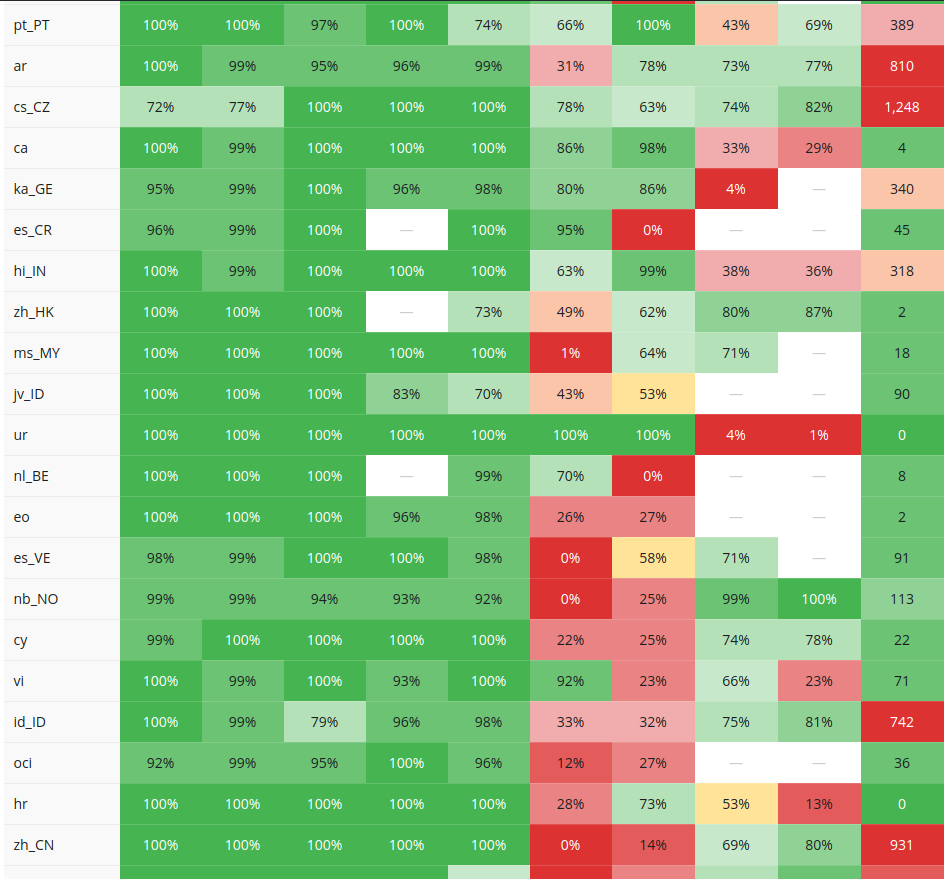 People often ask me about the best way to create and manage a truly bilingual or multilingual website. This is a common need in many contexts around the world.
Usually any given website, or section of a website, is on a spectrum of multilingual availability.
For example – and to take an extreme case- Wikipedia's various language projects all have the same underlying software but are maintained completely separately by their communities, albeit with a certain amount of adaptation and translation flowing between them.
At the other end of the spectrum is a public body which publishes two or more language versions of every piece of content.
Translation is sometimes seen as a way of fulfilling this requirement, increasingly with a translation memory. Saying that, translation is certainly not the only way and may not even be always the best way.
Somewhere in between is a sort of hybrid website which publishes all 'publicity' material multilingually but gives the blog(s) and 'human voice' content for each language its own independent life. Let me know if you've seen an example of this being done successfully though.
My personal record, if I can put it that way, is a website serving four languages – German, Norwegian, English and Dutch, for a European theatre project which I co-developed in WordPress for a client in London some years ago.
Many models and forms of multilingualism are technically possible and implemented around the world.
It often pains me to see organisations offering a below par experience of multilingualism. This should be core to any discussion of user experience, and worth investing in to get right. There are plenty of examples of excellent practice, and there is help available!
Outside the world of organisations I've just added some new functionality and a new work section to my own website, morris.cymru.
This website originally started under another name in 2008 for various musings and thoughts. Over time I've switched languages a bit (English and Welsh), and also gradually had a need to share more work-oriented projects.
I have retained my nine years of blog post archives, and have added code and settings to recover gracefully when a historical blog post is available in one language and not another.
Here is the technical background. I use WordPress.org. Regardless of the multilingual plugin you use you need language files for WordPress core, the theme, plugins as well as text for widgets, menus, categories, and more. The QTranslate X plugin, which is in my opinion currently the best (apart from the erroneous use of flags for languages), automates much of this searching for language files, when they are available. This plugin does require a whole load of configuration.
Please contact me if you'd like to discuss help on this!