I made a new Twitter bot called Clic Off which just started today.
It automatically tweets selections of TV programmes on the Welsh-language channel S4C. What the shared programmes have in common is that they're about to disappear from the service because they've almost reached their full term. The bot gives you a last chance to watch.
Here's an example: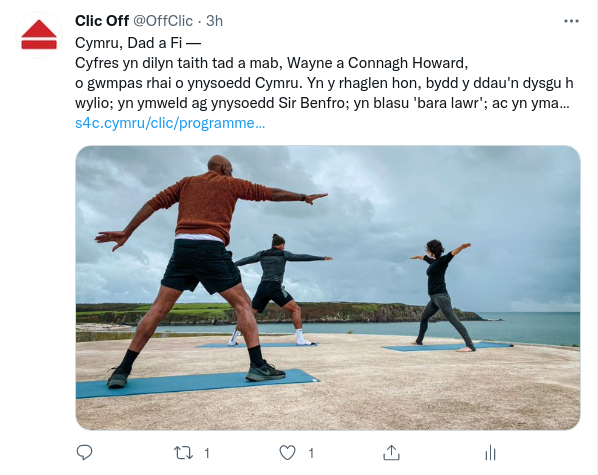 I am a fan of S4C and the bot is entirely unofficial.
One of the most interesting elements was the algorithmic tweaking to try to get a representative balance of programmes. It turns out that a completely random pick of available 'last chance' programmes results in a surfeit of childrens' programmes.
Bots and automation
Do you want to discuss having a bot for your project or use of data, code, and automation to solve problems and take opportunities? Feel free to contact me.