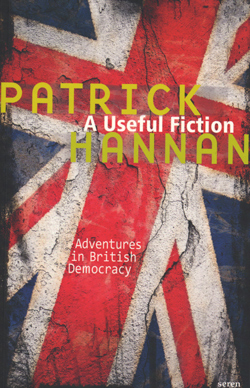 Sometimes I feel as if I'm always playing catch-up.
This book "A Useful Fiction", which came out last year, has just brought me reasonably up-to-date with devolution of the United Kingdom, particularly some of the finer details which I'd missed.
It has many good insights into the idea of Britain and its democracy, or rather democracies. The cover picture is a Union Flag with some serious-looking cracks in it, so you get the general idea.
I like Patrick Hannan's scattershot style. He doesn't resist a few cheeky observations about Blair, Brown, other politicians, Prince Charles, etc. He has some fun with the subject, which is pretty important if you're talking about devolution and suchlike. That said, he's fairly even-handed and journalistic about it.
Read it before it gets out of date! It's published by Seren.
It turned out to be Patrick Hannan's last book. Here's an obituary of Hannan written by Meic Stephens.