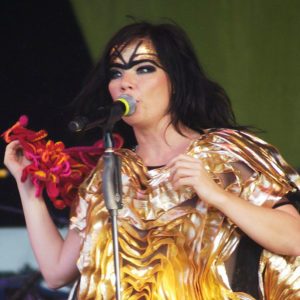 Check out @wicipedia which is an automatic Twitter bot I thoroughly enjoyed making.
This work was commissioned by Wikimedia UK as a means of increasing engagement with Wicipedia Cymraeg, the Welsh-language version of Wikipedia.
It is an automated Twitter account sharing:
'on this day' historical events,
links to recent new articles within certain criteria of 'interestingness',
ideas for articles that anybody can create about notable women in order to contribute to fair gender representation on Wicipedia.
You'll see all of these types of tweets on the account itself.
If you're curious the account is run by a custom PHP script which runs on a server and performs calls to the Wikipedia API and Twitter API.
Björk pic by deep schismic (CC BY)